Our Newsletter: The Harbinger

Our newsletter, The Harbinger, is published monthly and is an important source of information about Temple activities and the people who make things happen. Information that you wish to be considered for inclusion should be e-mailed to the editor. Deadline for consideration is the 14th day of the month prior to publication (i.e. Jun 14th for the Jul issue).
---
Support Our Silent Auction Fundraiser

We need everyone's help for our major fundraiser March – June 2019. The online component starts March and the event culminates at the temple June 23 at 3pm. Read more details here.
---
Purim Shabbat Fri, Mar 29 6pm

Celebration postponed a week due to weather — come on the 29th. Join us as we tell the story of Purim with the help of Beatles music. Come in costume, come out of curiosity, but please come!
More details here.
---
First Night Seder: Fri, Apr 19 at 6pm

Reservations are now being taken for our 17th Annual First Night Seder. This is a popular annual tradition and will be a memorable seder. Seating is limited and reservations must be made by Apr 10. Click here for info and reservation form.
---
Annual Plant Sale - Order Now
Support our Temple garden by purchasing plants. Order by May 8th, click here for full details and order form for our plant fundraiser.
---
Yizkor Memorial Service: Fri, Apr 26, 6pm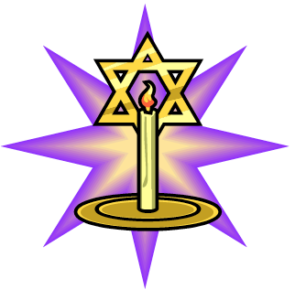 According to Jewish tradition, in addition to having a Yizkor service during Yom Kippur, Yizkor is also recited at the end of Passover. We will be having our Passover Yizkor service before Shabbat services. Please join us to remember your loved ones, may their memory be for a blessing. Shabbat services start at 7:30pm that night.
---
Yom HaShoah, Holocaust Memorial Day: Fri, Apr 3
We will be observing Yom HaShoah – Holocaust Memorial Day, during Shabbat services. We will be reading from the Torah that was rescued from the Czech town of Pizek and remembering all members of that town who perished in the Holocaust.
---
Yom Ha'Atzmaut, Israel Independence Day Shabbat: Fri, May 10

Celebrate Israel's 71st Anniversary during our Shabbat service. Join us for a Visual T'filah showing pictures and videos of Israel.
---
Guide to Jewish Customs Regarding Death and Mourning

A comprehensive guide written by Rabbi Medwin to help our members and their loved ones understand Jewish practices with respect to death, funerals and mourning. Click here for the pdf.
---
New Book Published by Rabbi Medwin

The book is called, "Alzheimer's Families: Emotional and Spiritual Tools for Coping." It is available at Amazon.com as a paper back and Kindle. This book was written to educate family members, their friends, clergy, mental health counselors and psychotherapists, and others that deal with Alzheimer's family members or Alzheimer's patients. It offers emotional and spiritual tools to help families cope.
---
Please help keep Rabbi Medwin Healthy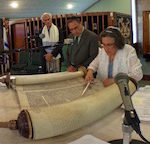 Attending Shabbat services is a time of greeting friends with handshakes and hugs. Rabbi Medwin is very susceptible to cold germs. If you have a cold please use the hand sanitizer provided and refrain from hugs or handshakes. A wave from a distance with a "I have a cold" will explain to her that you care.
---